BRUNCH MENU
SERVED FRIDAY, SATURDAY & SUNDAY 11AM-3PM
*THIS MENU ITEM MAY BE COOKED TO ORDER. CONSUMING RAW OR UNDERCOOKED MEATS, FISH, SHELLFISH, OR FRESH SHELL EGGS MAY INCREASE YOUR RISK OF FOOD BORNE ILLNESS, ESPECIALLY IF YOU HAVE CERTAIN MEDICAL CONDITIONS.
BEFORE PLACING YOUR ORDER, PLEASE INFORM YOUR SERVER IF A PERSON IN YOUR PARTY HAS A FOOD ALLERGY

Tempertaure 

Vegetarian Friendly  
Gluten Free
15% Gratuity added to parties of 5 or more
DUE TO AN INCREASE IN CREDIT AND DEBIT CARD RATES, THERE WILL BE A CONVENIENCE FEE FOR ALL CREDIT TRANSACTIONS. WE DO NOT PROFIT FROM THIS FEE, THE FEE IS TAKEN BY THE CREDIT CARD COMPANY.
SIDES:
BACON 3  ✱  SAUSAGE 4  ✱  AVOCADO 2   ✱   HOMEFRIES 5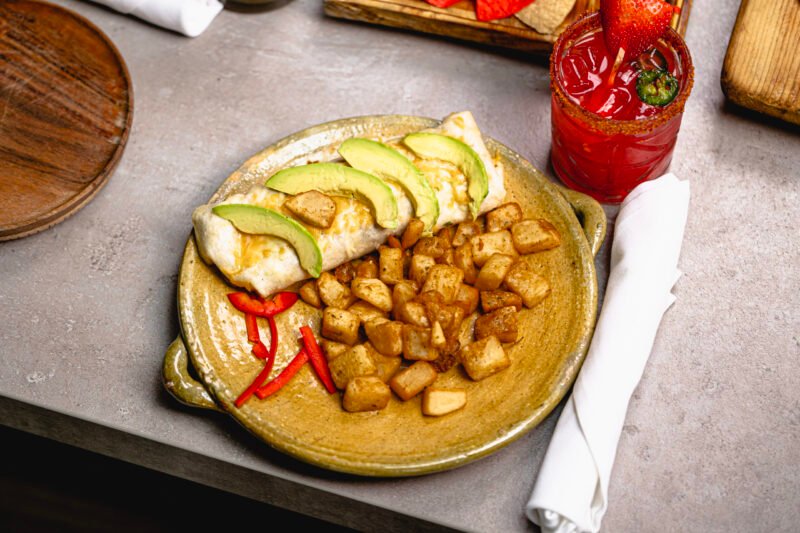 CHOICE OF HOME FRIES OR SIMPLE SALAD.
CHOOSE (3) QUESO FRESCO, AMERICAN, SWISS, MOZZARELLA, OR FETA
GROUND SAUCE, CHORIZO, MUSHROOMS, ONIONS, BELL PEPPERS, TOMATO
AVOCADO,  JALAPEÑOS, SPINACH, BROCCOLI. ADD 2
CHOICE POTATO CAKE, ENGLISH MUFFIN OR GREEN PLANTAIN
POACH EGGS AND HOLLANDAISE SAUCE AND HOME FRIES
EGGS OVER EASY, HOLLANDAISE SAUCE, ASPARAGUS AND HOME FRIES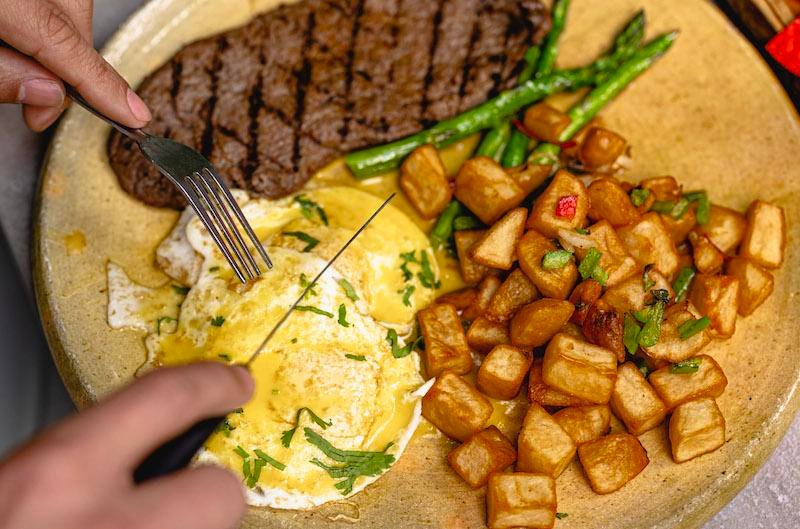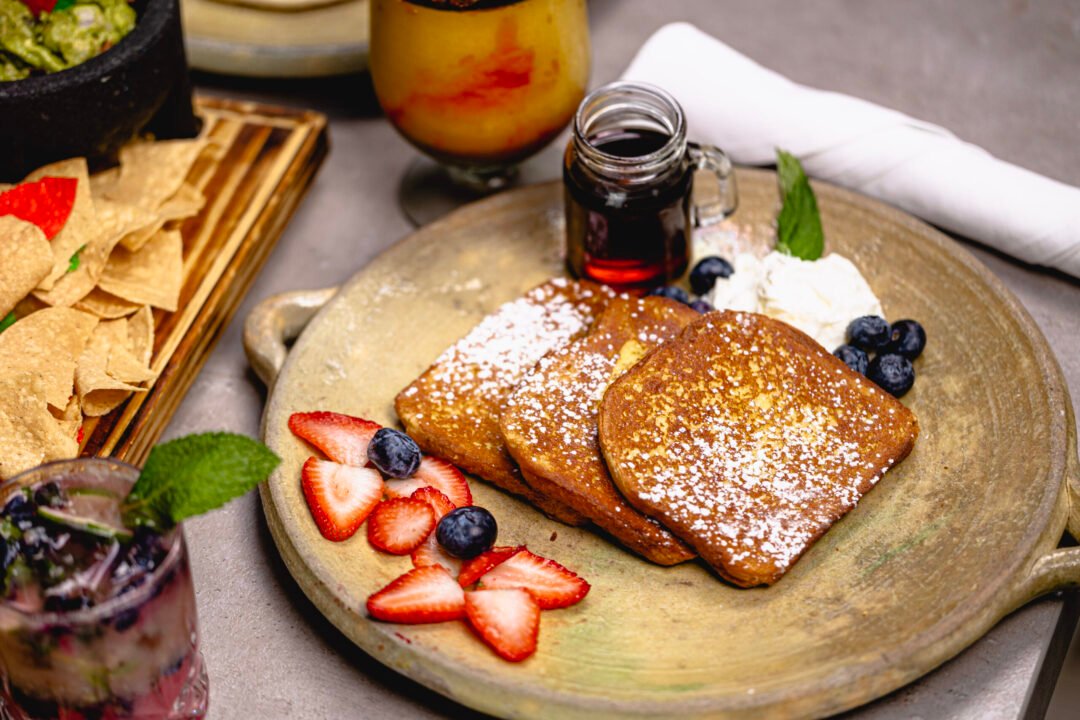 SLICES OF BATTERED TOAST WITH POWDERED SUGAR AND CREAM WITH A SIDE OF FRUIT
BACON, AMERICAN CHEESE, EGGS OVER EASY
GLUTEN FREE OPTION AVAILABLE +2
CHOICE BANANA, WALNUTS, STRAWBERRY, APPLES , CHOCOLATE CHIPS OR BLUEBERRY, PECANS.
CRISPY HOME FRIES, PEPPERS, ONIONS, AND EGGS OVER EASY
TIESTO'S BREAKFAST BURRITO
16
CHORIZO, SCRAMBLED EGGS, RICE, BEANS, CHEDDAR-MONTEREY JACK, CHEESE, SCALLIONS. CHOICE OF HOME FRIES OR SIMPLE SALAD.
CRISPY CORN TORTILLAS, BEANS CHILE, AVOCADO , QUESO FRESCO, HOME FRIES, SALSA VERDE.
BOLONES DE VERDER CON CHICHARRON Y QUESO (Green Plantain Balls)
16
TWO FRIED EGGS
CHOOSE ONE: CHORIZO, GRILLED STRIP LOIN OR BEEF STEW
MOZZARELLA CHEESE, SWEET SAUSAGE, BACON, TWO EGGS YOUR CHOICE.
SCRAMBLED EGGS, CHORIZO, POTATOES, MONTEREY JACK CHEESE, GUACAMOLE, SOUR CREAM AND PICO.
Location
411 W Main St
Patchogue, NY 11772